It's been a while since my last release. Meanwhile I devised and implemented a human exploration mission communication campaign (with one of my personal highlights being this concert with Kraftwerk -> read more: 1 2) and also found the time to record new music. While I'm continuing to record more elaborate material for a new album, I've just finished this new track, recorded on the go.
It makes quite extensive use of a set of sounds Peter Kirn and I recorded at ESA ESTEC in 2015 – well, actually it was me opening doors while Peter did the recording. Anyway, these sounds stem from a model of the ExoMars Rover being tested in ESA's 'Mars Yard'. More info here, including the set of sounds, all free to use for your own creative endeavours.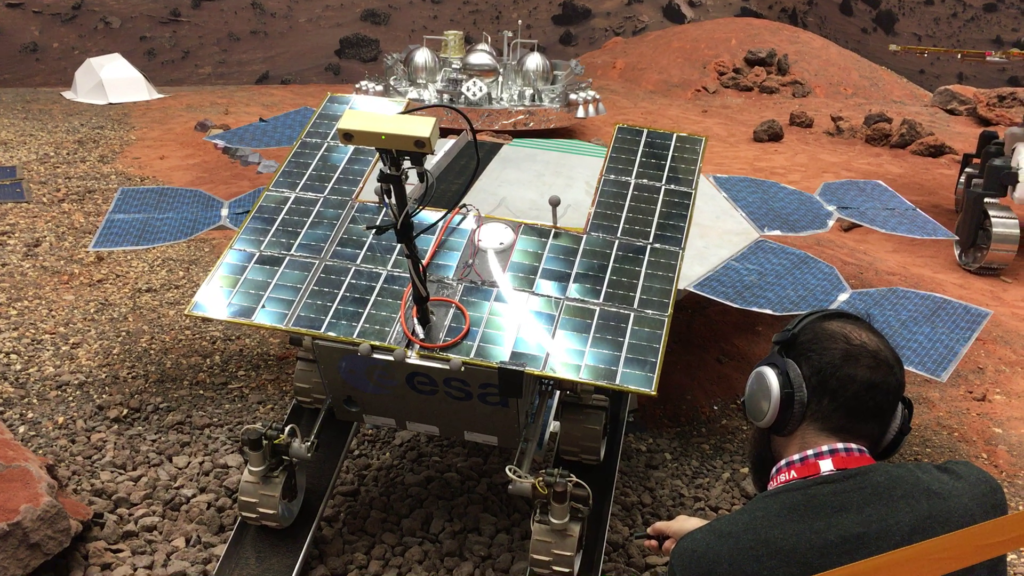 Production notes:
Arranged on an iPad Pro running on iOS 12 with Garageband and the following AUv3 instruments:
Minimoog Model D (several instances)
iOS Alchemy synth
Some effects (mainly Echo and Reverb)
Why am I doing this? First, I love making music and it's fun. Second, there must be a way to produce more music inspired by space exploration that is free of clichés. There is quite some, but unfortunately still far too little.
Some examples:
Have fun listening and imagining the rover taking its first drive on the red planet … Yes, I know that I now sound clichéd myself : )